CJU Managing Director, Caroline Ucherek launched CJU Medical Marketing in 2011.
Caroline had worked in marketing roles within the medical and retirement industry for many years and found that due to the sensitive nature of each of the sectors, as well as the scrutiny and compliance required by governing bodies; there was an absolute need for providing relevant, specialised marketing services to businesses within these niche categories.
In her various roles with leading providers, she established the key to successful, results-based marketing strategies in health and retirement is based around imparting information and education that allows informed choices. Caroline also recognised that to inspire marketplace preference, other elements were required to engage with clients searching options and wanting to make the right decision.
With this in mind, Caroline established benchmark programs that married education and information with creative art direction, unique relationship management programs, and customised communication plans.
My role as the MD of CJU is to ensure we produce marketing outreach that is informative,  innovative, engaging, and memorable and answers the question "WHY SHOULD I CHOOSE YOU?"
Due to the high levels of success achieved for the company's broad client base, Caroline continues to base CJU's marketing services on these principles and has adopted an integrated approach utilising industry gold standard methods with customised creative and digital outreach solutions.
From her years of working within health and retirement, Caroline has also developed a strong network of relationships with specialised service and product providers and other healthcare business professionals, and has become a trusted partner of many recognised industry experts.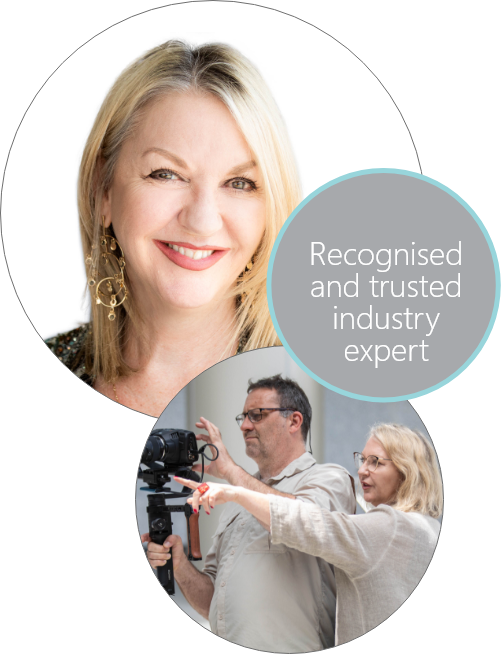 " The session was facilitated by Caroline Ucherek – her presentation piqued my interest…"
Jan Elkin-Roberts
Diagnostic Endoscopy Centre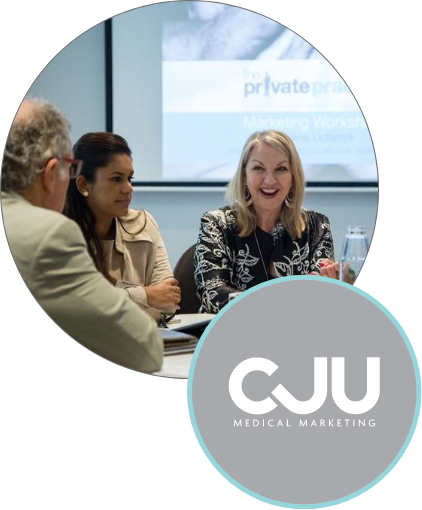 She is known for her thorough understanding of the health and retirement marketplaces and is a regular adviser and presenter for key Australian industry bodies with outreach to members and clients. Some of the groups she works with include the NSW AMA, NSW Royal College of Surgeons, BOQ Specialist Bank, The Private Practice and Health Business Network. Caroline and the CJU team have also worked with high profile national and international companies for strategic outreach development and client engagement including HCF, Catholic Care, Nevro, Boston Scientific, Smith and Nephew and Neotract.
To achieve successful outcomes for CJU's clients, Caroline has gathered a strong team of marketing professionals who share her work ethic and her vision:
"To deliver trusted and ethical marketing services to achieve our client's goals through the establishment and roll out of customised strategic marketing plans that meet individual needs and budgets."
One of the greatest rewards Caroline gains from her role in CJU is the opportunity to be involved with an industry that is on the leading edge of research and development and the improvement of community health and well-being.
If you would like to discuss your business needs with Caroline, please call to arrange for a confidential discussion.