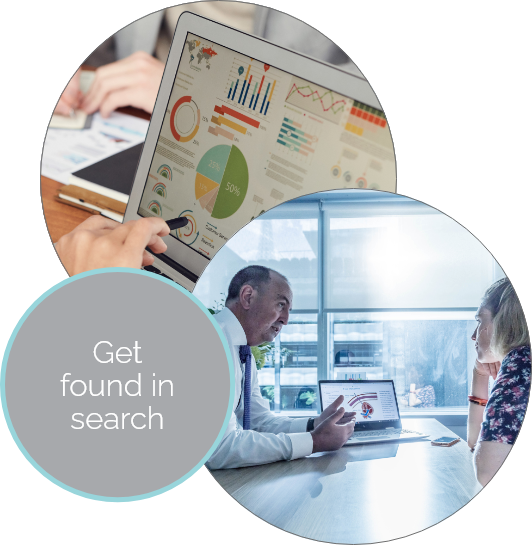 Search Engine Optimisation (SEO)
Search Engine Optimisation (SEO) is a digital marketing strategy that focuses on increasing the quantity and quality of visitors to your website through major search engines – in particular Google and Bing.
Google makes over 500 algorithm changes each year that are based around determining whether your business is a trusted source and authority in the service or product you offer. Your websites ranking position is primarily based upon how your reputation is viewed by these search engines, and SEO focuses on activities designed to improve your business reputation in the digital world.
A good reputation takes time to build, and that also applies to your digital reputation. For this reason, SEO is considered a long-term digital strategy. Generally with a strong SEO program, you can expect to see results in between 3 – 9 months (depending upon how active your competitors are).
SEO builds brand trust and loyalty. Data tells us that 80%
of buyers research services and products online and your website ranking well during the buyer research cycle improves your chances of selection by being front of mind.
Google's data also tells us that 70% of people by-pass search ads and click on the first organic result returned. Why?
Organic search results are viewed as being more trusted than paid search results.
Think of your own search patterns and whether this applies to you.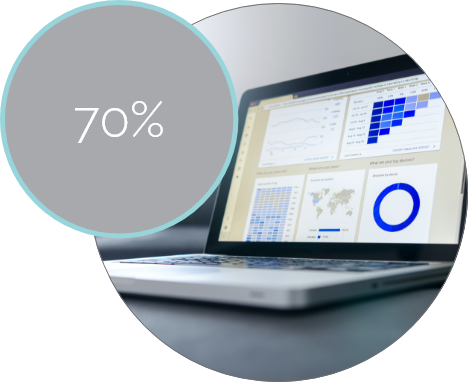 What does an SEO program involve?
SEO involves numerous activities performed by specialist technicians and software. It has become an industry in its own right due to the specialisation required to achieve results. There are two streams of SEO activities:
On page SEO
This includes activities that cover website structure, website speed, metadata, keywords, image optimisation and blogs.
Off page SEO
This includes activities such as business profiles, media outreach (such as reputable back links), competitor research, citation building, and location specific activities.
Costs for SEO vary dramatically and are based on the competitiveness of the search terms. A less competitive SEO search program may cost around $500 per month while a highly competitive SEO program may cost over $2,000 per month.
Why do we recommend SEO when there are other options?
As a direct to public engagement, SEO is one of the most reliable marketing strategies available. Organic search results are important, and we've already discussed that Google's data shows that over 70% of people won't click on a paid google search and will only trust an organic listing. 
SEO is one of the biggest areas of opportunity for gaining good marketing results. It's also the most misunderstood and therefore the least used. 
A good SEO program can put you ahead of your competitors by establishing you as a trusted authority on your service provision.
One of the greatest advantages of SEO is that it is a completely measurable form of marketing that can be evaluated each month to gauge the campaign performance.
It's also important to note that when undertaking SEO, you need to use Australian based providers as each country has different algorithms based on the search patterns of web visitors. As an example, a website that ranks well in the USA won't rank well in Australia and a USA based SEO company won't have the insight or experience in Australian search to gain good results.
Want to find out more about SEO and the benefits to your business?
Call us today and let us explain and discuss SEO with you and how it will help your website rank and be returned in search. Caroline was also able to provide very useful advice regarding the online presence of my practice.
Dr Pascal Mancuso – Urologist