CJU Medical Marketing works with medical clients across Australia in a wide range of sectors.

Campbelltown Private Hospital
"We have been using CJU Medical Marketing as our outsourced marketing group for over 10 years. They have worked closely with us in developing and rolling out successful and results driven marketing strategies for different aspects of our services including robotic surgery and rehabilitation. Their use of public relations, education seminars, newsletters, specialist lists, profiles, referrer specific marketing and supporting marketing collateral has seen us develop strong relationships with our local GPs and the wider community. They have also provided valuable assistance in our specialist recruitment."
"Thank you for your assistance in the past year.
The doctors (and hospital) have benefitted from your involvement.
"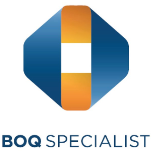 "Caroline has always been very professional to deal with. Several of my clients have
used her services and benefited greatly from her expertise
. Caroline is a presenter at the practice ownership workshops that we run and the feedback from the delegates is that her content is helpful and valuable."

Associate Professor John Ireland
"Since engaging CJU to provide marketing services, we have become more actively involved with our GP referrers and are now starting to see positive changes in our relationships and referral patterns. I would recommend CJU's services to any specialist or medical businesses wanting to change direction or increase their private practice."

Endocrine and General Surgeon
I have been a client of CJU for the past 3 years and they have been instrumental in helping me get my surgical practice up and running.
Caroline and her team are experts across the whole marketing spectrum – adept at website development, design of promotional materials, holistic practice strategy, and planning of marketing campaigns utilising their extensive GP and medical networks.
It was obvious to me very early on that CJU are highly knowledgeable industry leaders, and I have always been impressed with their professionalism, expertise and quality of service.
I have referred many of my colleagues to CJU and feedback has been universally positive. I feel truly fortunate to have had the pleasure of working with Caroline and CJU to develop my practice.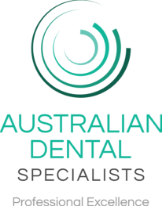 Australian Dental Specialists
"I approached CJU in the lead up to opening Australian Dental Specialists in the Hills District. They helped me across the board with launching branding, practice and dentist profiles, website and also in training myself and staff on how to market our business. I believe their help has been an
invaluable part of the steady success we have enjoyed
since opening the clinic. I would highly recommend them to other health professionals seeking to improve or launch marketing for their practices."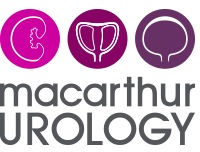 "I have used CJU for the marketing of my Urology practice in South West Sydney for over 5 years. I have found Caroline and her team to be
extremely professional and able to provide valuable insights to help me grow my practice
. Caroline and her team have an excellent knowledge of the local market and have been able to assist me in increasing my GP referrals as well as helping to improve my profile in the area. Caroline was also able to provide very useful advice regarding the online presence of my practice. I would highly recommend CJU as a great team to help to grow a new practice or to improve an established practice."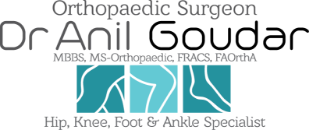 I first met CJU at a Private Practice seminar and engaged with them for the marketing of my individual private practice. My dealings with Caroline, Natasha and the other CJU team members has always given me confidence due to their clear understanding of the medical marketplace;
my needs as a specialist practitioner in a regional area and their individualised approach.
I have now worked with CJU on a consistent basis since 2016 and have been pleased to recommend them to my colleagues who have also experienced the same level of professionalism and support.

Ultrasound Care has worked closely with CJU Marketing to design and launch a new corporate website.
Working with Caroline and Plia is an absolute pleasure. At the beginning of the project, they spent a lot of time getting to know us and our organization. This gave us confidence that they really understood what we were aiming to achieve. This was evident in the ideas and options that they developed which were tailored to our specific circumstances. In addition, they listened to and incorporated our feedback, often going the extra mile to ensure we were not just pleased but delighted with the final product.

"We have worked with CJU since the inception of our specialist practice.
CJU helped us to define our vision and then to implement it
, working with us to establish our brand, including designing promotional material and developing a web presence. CJU's knowledge of medical practitioners in Sydney's southwest has been especially valuable, and they have continued to be involved with us, using their extensive networks to identify opportunities for us, organize practitioner visits and manage GP education events. Caroline in particular has been instrumental in ensuring an ongoing, beneficial and friendly relationship – one that we look forwarding to continuing."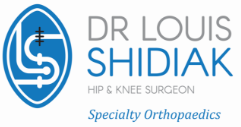 "As a new specialist, I quickly learned that my focus needed to concentrate on the deliverables based around clinical aspects of my practice. The competitiveness of the marketplace meant I also needed to develop a business plan supported with a marketing strategy in order to separate myself and my services out from other specialist clinicians.
I engaged CJU in the early stages of my private practice and they have worked closely with myself and my team to establish our point of difference, develop our brand and design and execute our digital strategy through our website and social media. CJU's relationship marketing programs with medical practitioners within my catchment has also been particularly helpful in allowing us to form solid relationships with GP referrers.
CJU has become a trusted resource, and working with them has allowed me to concentrate my time most effectively on the areas of my expertise in the knowledge that my marketing needs required for ongoing business growth are being taken care of."

Associate Professor David Huber
Vascular and Endovascular Surgeon
"CJU has helped us in so many ways to expand our practice into a new city. They have tailored a plan for us that encompasses every aspect of our needs, from helping to locate rooms, recruitment, giving us an online presence, to graphic design, branding, copywriting and marketing to referrers.
They know all the codes and regulations so we never have to second guess their advice. We have found that they are always available by email or phone and respond quickly to requests."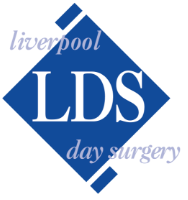 "CJU Medical Marketing have provide marketing services to LDS since 2011. Our reason for engaging with CJU was due to their strong knowledge of the medical industry – in particular in dealing with private hospitals and medical specialists.
The greatest advantage for us as a stand-alone day hospital means we have been able to access expert industry marketing services and advice on an as needs basis.
CJU has worked with us in the areas of specialist engagement, education seminars, copywriting, newsletters and brochures and relationship marketing with our specialists and GP referrers.
The team at CJU have worked seamlessly with our internal team and we are pleased to continue in our relationship and use of their services and would recommend their services to other day hospitals and specialists."

Diagnostic Endoscopy Centre
"During the Day Hospital Australia conference in Sydney in 2017 I was very fortunate to attend a workshop on improving marketing. The session was facilitated by Caroline Ucherek and her presentation piqued my interest. Our medical practice has been using the same letterheads and marketing tools for many years and I strongly felt it was time to move forward. This coincided with changes in ownership of the company and a change would help us to highlight that the company was moving forward.
I was impressed with the professionalism of Caroline and her staff. They were attentive, well versed in current marketing strategies, open to our ideas whilst gently guiding us to improving our overall presence.
We completely changed our letterheads; patient information brochures; business cards; e-cards; and comprehensively re-developed our website. We have launched our website this week and the feedback from staff and our consumer focus group has been overwhelming.
The patience the staff at CJU Medical Marketing have demonstrated in what turned out to be a very long and slow process (on our part) is commendable. At no time where we pressured into "hurrying up" with our decision making. Natasha and Plia are assets to Caroline's organisation. They are highly skilled and very personable. They guided us when we need it and let us have free reign at other times.
I cannot recommend highly enough, Caroline and her staff at CJU Medical Marketing. We will continue to use their services into the future."

"As a convenor of business and education programs for medical professionals, I have made it my business, for over 3 decades, to be aware of the best consultants and advisers in Australia serving the healthcare industry.
Caroline Ucherek and CJU Marketing had been on our radar for many years as potential education partners and contributors to The Private Practice Curriculum.
Now that we have a 5 year + working relationship, I can say it is an absolute honour and pleasure to count her amongst the most important members of our team.
A consummate professional, her approach to marketing is scientific, research and evidence based, as well as data driven – this is refreshing and highly effective when working for clientele who are trained to perform and deliver in the same way.
I unreservedly endorse and recommend Caroline to all Private Practice and health business enterprises – the impact of her advice, strategy and initiatives is game changing and phenomenal!"