Video marketing is now recognised as one of, if not THE most important marketing trend of today and is expected to remain so for the next five to ten years.
Here are some facts about video marketing and why it should become an integral part of your digital marketing strategy in 2020 and beyond;
Although this data is gathered from a wide sector of industries, it is very relevant to healthcare services. In fact, it is possible video has even greater influence in the choice of medical brands due to the level of trust placed in specialist medical service provision and the number of online searches based on medical services.
A 2019 report from Google's Health Vice President advised that Google receives over 1 billion health questions per day.
Video can allow you to share industry knowledge, position you and your brand as a thought leader and value add to your potential client's lives – and COVID-19 has made us even greater researchers of information before we make a decision.
It's important to properly plan the content of your video to ensure that it is engaging with your audience in a more personal manner. As with all real imagery, there many advantages of video allowing you to create interest and generate a feeling of familiarity and trust with you and your service – all key factors in a buyer's decision process.
65% of your audience are visual learners.
In an industry that is based on respect and trust, video can help you to stand out from the crowd, connect and gain the confidence of your audience. So, isn't it time to take the next big step on your marketing journey?
Across the board, video has been advised as being far and away the most popular way people learn about new products and services as demonstrated in the below infographic: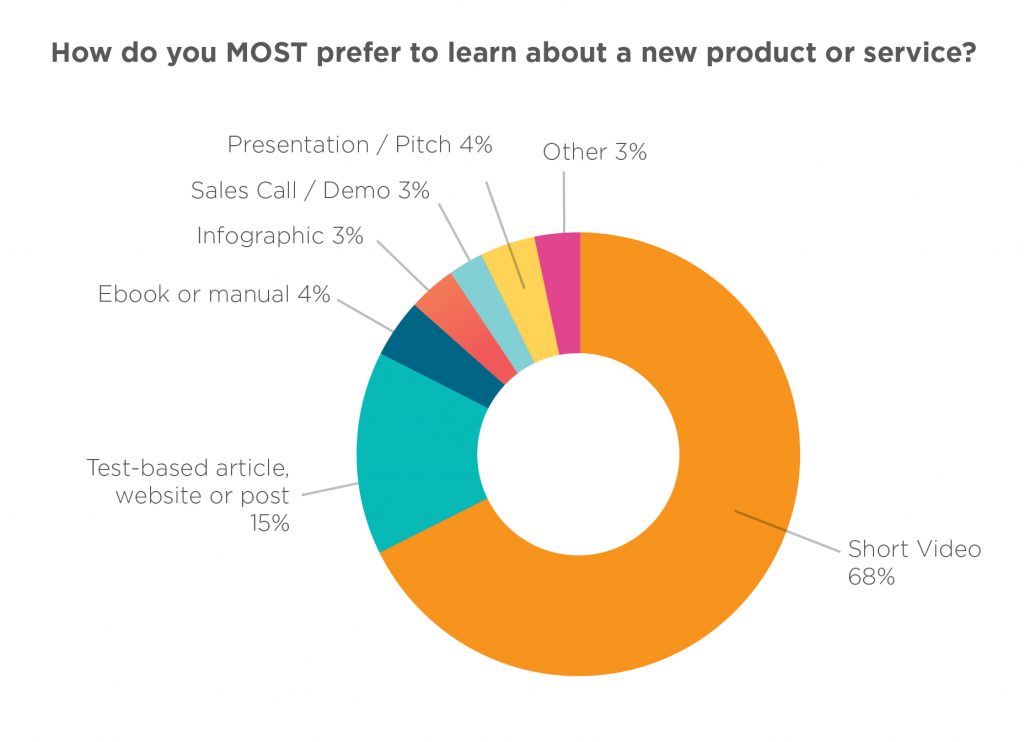 Need help? Call us today to discuss a video marketing strategy for your medical business – 1300 941 250.